**David Paulides gives an important message about Squatchfest 2022 and his need to cancel: https://www.youtube.com/watch?v=EUIbjbd6Shs
1/27: Our Newest Video: Explores a new relationship with a youtube personality, a case from Yosemite and the new judicial decision regarding filming in National Parks:https://www.youtube.com/watch?v=5TMnz9g4lgA
11/17- I watched much of the senate hearing yesterday regarding Twitter and FB. It was blatantly obvious that censorship of you and your accounts are occurring and there is joint workmanship happening between the two orgs. FB has closed one of my accounts in the past having nothing to do with bad behavior or rude conduct, they didn't like what I said about the park service and their obstruction, all factual posts.
I can't and will not continue to allow media sites to reap financial benefit from me and my friends and then turn and restrict factual information I post.
I am starting to migrate away from Twitter. I have opened a Parlor account and I invite you to move with me. It took me less than 5 minutes to set it up, it has 100% free speech with no restrictions. There will not be illicit behavior allowed, but you can state your position without being judged by the site.
My next move will be to migrate away from Facebook. They are working with Twitter to restrict thought, they essentially admitted this yesterday in the hearings. The migrations from FB will be slower, but the Twitter migration is NOW!
ALL VOICES NEED TO BE HEARD.
My new Parlor account, "Missing411."
9/25- Watch up to 60 Videos from David Paulides on his CanAm Missing YouTube website for free! https://www.youtube.com/user/canammissingproject/videos
7/20- Watch David Paulides' newest movie for free on Amazon Prime- NOW-Missing 411- The -Hunted: https://www.amazon.com/Missing-411-Hunted-David-Paulides/dp/B08B3CNH4C
7/3- A new video about the Mount Rainier National Park cluster of missing people was just posted. https://www.youtube.com/watch?v=PZNveDDH-m4
5/18- New YouTube just released covering trailside safety and ticks a segment on mushroom picking. The mailbag has a letter from a Native American and a former foe.
4/4- A New missing 411 video just went up, Skinwalker Ranch #2- https://www.youtube.com/watch?v=doRZwZ8iHXM&feature=youtu.be
2/28- We just now uploaded another video of David Paulides answering a series of questions about missing people, discussing extraordinary distances young children have traveled when they went missing and psychics/ remote viewers. Please give the video a watch- Subscribe and give us a thumbs up!! https://www.youtube.com/watch?v=07o0LA_5esA
Our YouTube channel: https://www.youtube.com/user/canammissingproject/featured
2/22- This is a new video of Mr Paulides discussing missing physicists, a pair of brothers who vanished and a case from Canada. This is the longest video we have ever produced. https://www.youtube.com/watch?v=dji6EekRz0w&feature=youtu.be
2/17- New video of Mr. Paulides discussing Missing 411- Hunters, current events and some new mail. https://www.youtube.com/watch?v=E7zJp-PcAnc
2/7- New You Tube Video- David Paulides discusses Missing 411-A Sobering Coincidence and reads some interesting mail. https://www.youtube.com/watch?v=7Q_g5723gSI&t=35s
2/71/31-We just added a new video to our library. David Paulides talks about Missing 411, the channel and Missing 411 Canada!
1/18- David Paulides will be presenting at Squatch Fest on Saturday night January 25 at the Cowlitz County Convention Hall in Kelso Washington, just across the river from Oregon. We hope to see you there!! David's attendance at this event has been cancelled for personal issues, sorry.
12/11- Here is an interview just released that David Paulides did about Missing 411- Canada: https://www.youtube.com/watch?v=LJPxfeIvMqM
11/29- This is an endorsement of David Paulides' new book from a Canadian hunting guide, Steve Isdahl, someone who definitely knows the outdoors. https://www.youtube.com/watch?v=7NnbQ2IDMxk
11/27- David Paulides has just released his 9th book in the Missing 411 series, Missing 411- Canada. This book exposes the second largest geographical cluster of missing people in the world, it's a stunner. The book covers eleven different regions in its 354 pages. https://www.nabigfootsearch.com/catalog/item/6180213/10423715.htm
11/22- Here is a nine minute news special about our first movie, Missing 411 and the linkage to missing children in Oregon. https://www.youtube.com/watch?v=YhPNy7hPcWU&feature=youtu.be&fbclid=IwAR2rGFwtInKF167TKBltjfT_wteK-stMjmn2otzq5u2mYKdSH0jW5p3cZgg
11/2- A good video from a non-bigfoot person that explains the community and a basic background of the facts associated with the research. https://www.youtube.com/watch?v=1rsvP7TTnlA
10/7- This is an interview David Paulides did for "The List" regarding our documentary, Missing 411: The Hunted:https://www.thelisttv.com/the-list/unsolved-crime-docs-10-3-2019/
9/9- David Paulides be presenting 9/20-9/22 at the Mile High Mystery just outside of Colorado Springs, CO with a superb group of researchers. Join us in a beautiful mountain atmosphere surrounded by friends and great research. https://www.milehighmysteryconference.com/page/page/9046630.htm
7/16- Book Signing- Meet and Greet- David Paulides will be at the Sasquatch Outpost in Bailey, CO, July 27, 10am-2pm, he will be signing his newest book, Bigfoot Wild Men and Giants, discussing current issues and drinking some free coffee offered by the outpost. David will have all of his Missing 411 and bigfoot books with him and he will have his newest movie in DVD. The location: The Sasquatch Outpost, 149 Main St, Bailey, CO, 303-816-9383
6/25- The release of David Paulides 2nd Movie is today, June 25, Missing 411: The Hunted! https://www.canammissing.com/missing-411--the-hunted.html
5/23- Author Scott Carpenter has written a blockbuster new book on the Sasquatch DNA study. This is a must read. https://sellfy.com/p/4Kru/?fbclid=IwAR0QZwoMnML77ulQhiyIweZ3JMO7TPIpnswcRNLN7HhsyfSJQJXDbqHp6bk
5/22- A Huge admission from the United States DOD, they have been and are still investigating the UFO issue.http://Finally, an admission from our DOD that they have been and are currently investigating UFO's, times are about to change.https://nypost.com/2019/05/22/the-pentagon-finally-admits-it-investigates-ufos/
4/15- We've just released the trailer to our new movie- MIssing 411- The Hunted. The premier will be June 22, 2019. Watch the trailer here: https://www.youtube.com/user/canammissingproject
Purchase tickets to the premier and after party here: http://www.nabigfootsearch.com/catalog/item/6180213/10408544.htm
April 8- This is one mans testimonial about his history with bgft and a story from his grandfather- Worth Watching!! https://www.youtube.com/watch?v=_vCwgVnYhi0&feature=share
March 29- I will be presenting at this event! There is a stellar lineup of great speakers on bigfoot-UFO's and Missing people. I hope to see you there!
http://www.milehighmysteryconference.com/page/page/9046630.htm
February 26, 2019- The Lovelock Cave and its Controversial Past- The iTeam's George Knapp investigates:https://www.lasvegasnow.com/news/i-team-northern-nevada-cave-has-controversial-past/1782736057
February 19- A good article about bigfoot: https://exemplore.com/cryptids/If-Bigfoot-is-Real-Where-are-the-Bones
January 3- Watch our two hour special about missing people that will air this Saturday night on the History Channel, titled, Vanished. The show is based off the missing 411 books.
11/14- This is NOT-NOT a political statement, this is about the bigfoot comment. Someone is paying attention:https://www.washingtonpost.com/opinions/matthew-whitaker-is-steeped-in-time-travel-and-bigfoot-hes-the-right-man-for-the-job/2018/11/13/2ed59fc8-e785-11e8-b8dc-66cca409c180_story.html?utm_term=.626cc445571f&wpisrc=nl_most&wpmm=1
11/8- Fisheries Officer has Sasquatch Encounter: https://www.ctvnews.ca/video?clipId=301145&fbclid=IwAR0_JB29_IjbEzGUo5QLtNLybODJJYoR6NXWd_-q9_mBuH9ABlS2AtxC8s0
10/18/18- Major Book Release!!
David Paulides has released his first Bigfoot book in nine years.
Bigfoot Wildmen and Giants
http://www.nabigfootsearch.com/Bigfootstore.html
10/12/18
David Paulides will be presenting tomorrow, 10/13- see below
Venue Change- Tomorrow
MUFON Colorado
I just got notified that the venue tomorrow for my presentation has changed, new location listed below, 1-4pm.
Englewood High School Auditorium
3800 S Logan St. Englewood, Co
•••••••••••••••••••••••••••••••••••••••••••••••••••••••••••••••••••••••••••••••••••••••••••••••••••••••••••••••••••••••••••••••••••••••••
6/18-- Our online store is OPEN!!!!
6/18- Jane Goodall comments on Bigfoot: https://www.yahoo.com/entertainment/jane-goodall-chimpanzees-might-get-passports-elephants-shouldnt-zoos-bigfoot-might-real-192523749.html
4/16- An article about bigfoot sightings in a Native Canadian village in BC. A decent article that got its facts wrong. There have been hundreds of bigfoot/sasquatch hair identified and categorized in our DNA study, read about it on this site under "DNA." http://mentalfloss.com/article/515147/canadian-village-where-sasquatches-are-said-roam
2/17- A pretty interesting logo from the Washington Air National Guard!!
2/8:
Mile High Mystery Conference
Colorado Springs , CO
May 4-6 2018
Linda Moulton Howe- Emmy Award Winning Journalist
David Paulides- Missing 411
John Greenewald- The Black Vault
Thom Powell- Bigfoot
Scott Nelson- Crypto Language
John Ventre- UFO's
Harvey Pratt-" The Legend"-Law Enforcement Forensics
Allyn Atadero- The Victim Perspective
And MORE!!!
World Class Speakers
Gorgeous Mountain Setting
http://www.milehighmysteryconference.com/page/page/9046630.htm
1/16-A Border Patrolmans story told on NPR-https://one.npr.org/?sharedMediaId=567958937:567958939
12/27- For the first time in almost a year, we have two of the best reviewed and best selling bigfoot books in the world in stock, The Hoopa Project and Tribal Bigfoot, in our store now!!
12/5- Stick Structures from USFS:https://www.fs.usda.gov/detail/santafe/news-events/?cid=FSEPRD565515
12/4- A Fascinating article about stick structures:http://krqe.com/2017/12/01/wood-stick-structures-raise-fire-fears-in-santa-fe-national-forest/
10/23- The next installment of David Paulides' Missing 411 Series has just been released, Missing 411- Off the Grid:http://www.canammissing.com/missing-411--off-the-grid.html
10/10- This is a RARE day, we are endorsing another authors book and offering it for sale on our site, Edges of Science by Thom Powell. This is a MUST read!! http://www.nabigfootsearch.com/catalog/item/6180213/10349182.htm
10/6- The entire team together at the Mile High Mystery Conference in Denver.
Left to Right, Richard Hucklebridge, Scott Carpenter,
Rich Germeau, David Paulides, Harvey Pratt, Scott Nelson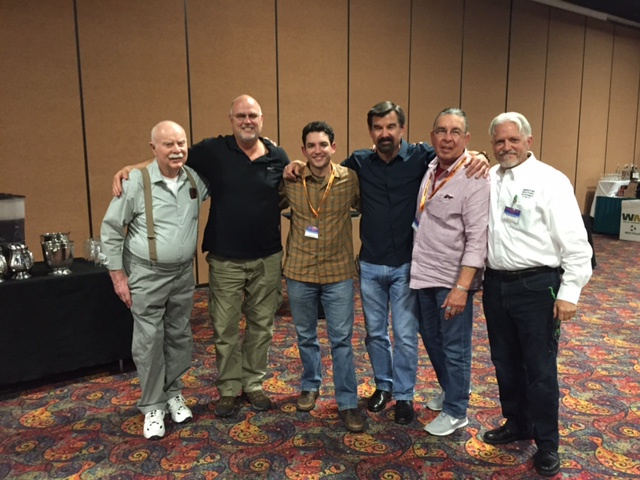 8/30- You have 24 hours to register and qualify for early bird pricing at the biggest conference in the Rockies- Bigfoot- Mutilations- UFO- Missing 411-http://www.milehighmysteryconference.com/page/page/9046630.htm
8/26- An interesting video of a sighting in PA. The witness used an FBI forensic artist to draw what they saw:https://www.youtube.com/watch?v=IoPVSnpCAQI
7/24- Mark your calendars for this Outdoor Channel Special on missing hunters with David Paulides. The dates of airing are listed at the end of the trailer.https://vimeo.com/226759535
7/21- A New interview with David Paulides regarding Missing 411- the movie:http://www.stufftheydontwantyoutoknow.com/podcasts/paulides.htm
6/26- New Bigfoot Sighting report by Investigator Richard Hucklebridge, case #86:http://www.nabigfootsearch.com/Bigfootsightings.html
6/14- Missing 411- the movie is now available on several video on demand sites:
I-Tunes-http:// http://radi.al/Missing411
Vimeo: https://vimeo.com/ondemand/missing411/217990364
Amazon.com: https://www.amazon.com/Missing-411-George-Knapp/dp/B072MS5WN3/ref=sr_1_1?
ie=UTF8&qid=1497366368&sr=8-1&keywords=missing+411+the+movie
Amazon.UK: https://www.amazon.co.uk/Missing-411-George-Knapp/dp/B072C8NQXQ/ref=sr_1_1?ie=UTF8&qid=1497366417&sr=8-1&keywords=missing+411+the+movie
6/1- Here is an East Idaho News story about Missing 411- the movie:https://www.eastidahonews.com/2017/06/missing-411-documentary-explores-disappearance-deorr-kunz-children/
6/1- Here is an excellent interview with bigfoot researcher Rich Germeau:https://www.youtube.com/watch?v=VirUNHhPdLI&feature=youtu.be
5/30- New Reviews are in, the movie is having the impact we wanted!!http://www.canammissing.com/missing-411--the-movie.html
5/22 The Reviews are in for Missing 411- The Movie:
Here are some of the movie reviews:
Scott Watts Recd my blu ray copy today , Great Job on the Movie !!!! I could have easily watched a 4hr movie on this ..... even longer . As sad as these stories are they are interesting as hell . Great Job !!!
Windom Earle
I have waited and I have wondered and I have wished and today when I got home and looked in my mailbox it's like someone was listening...Thank you David Paulides for your tenacious unwavering effort and determination to bring this unbelievable phenomena to light....Deeply hypnotic, profound and puzzling in its uncomfortable grip
Johnny Fruits
Well worth the wait! As a fan who hasn't read all the books, but have listened to many of Dave's interviews. This approach was broad enough to not take you down the path of paranormal, or conspiracy theory, but sheds light on truly bizarre missing persons cases. It doesn't draw any conclusions for causes, but presents many points of view from all parties involved.
Very well done visually as well. Production value is great, considering how inexpensive (in the grand scheme of film making) this film was to make.
With the staggering amount of cases there are, I definitely think a follow up is warranted. Maybe then, the paranormal aspect can be touched on, but glad that it wasn't overblown.
Solid work 411 team.
Roxy Lopez
Roxy Lopez Missing 411: The Movie Thanks for making the movie! I know how hard it is to put all the parts together into a 1.5 hour informational piece! GOOD JOB!!!!!!!!!!! We look forward to more of your films! YEARS of research! That wasn't easy!
Jill Moran
Got my DVD today and just finished watching it. It was profoundingly moving and disturbing. I saw my 3 year old great grandson in every little face in this film and it just stabbed me in the heart. I can only imagine the fear, pain and sense of loss these parents are feeling. Its not something that could ever go away. Thank you for this film. Very well done. I hope it gets seen world wide and I pray that we get answers soon.
Charles Evans
Excellent production...for such sad, strange stories.
Kevin Burns
I just wanted to send you a note and tell you how much I enjoyed the premiere. I thought the movie did such a beautiful job of humanizing the subject and showing the real impact two families who have lost people. I am largely a statistical analytical guy which is why I love your research and the Bigfoot subject in general but it's easy to forget that within all of that data the lives of real people are impacted.
to Dave Paulides & the movie crew,
First thanks for the prompt delivery of the video. I must say that the coverage of the affected families was first rate. You always wish that you could do more when you get into very stressful situations. Having managed a cemetery in the town I lived in for 15 years I have a little first hand experience. In addition you did not overplay the issue of the possible causes of these disappearances, but instead let the families start to bridge that gap.
Anyway excellent work guys. If you decide to make a follow up movie picking more controversial cases should bring home the point that something is going on out there.
Great job.
Thanks, take care and be safe
Dave DeSelle
Got my Kickstarter package last weekend for the long anticipated "Missing 411" movie and couldn't wait to watch the DVD. Wow...I was very impressed!!! I had heard that the film would feature the Deorr Kunz case in Idaho...the toddler who disappeared in July 2015...but I didn't expect that this sad tale would be its main focus. Very moving and heart breaking. Author and researcher David Paulides, whose "Missing 411" books were the inspiration for the film, has certainly brought to the viewing public a real gem...a work that everybody who enjoys spending time in the outdoors with their families should see.
Terry Baddley
5/1- The Missing 411 movie is up for pre-sale now. There are Blu Ray and DVD copies available on a limited basis. Order now to ensure shipment the week of 5/16.http://www.nabigfootsearch.com/Bigfootstore.html
4/17- This is an NPR interview with former wildlife biologist and warden John Miocynski. He talks about his own sighting and the ridicule he took at his government job. We know John, he is ultra credible and this will be one of the best interviews you'll ever hear.http://one.npr.org/?sharedMediaId=498497075:498497077
3/31- BIG ANNOUNCEMENT- WE are co-sponsors of the biggest conference of its type in Colorado. The Mile High Mystery Conference in Denver, October 5-8, 2017. The most credible speakers you will ever find in one location.Register now for early bird savings- http://www.milehighmysteryconference.com/page/page/9046630.htm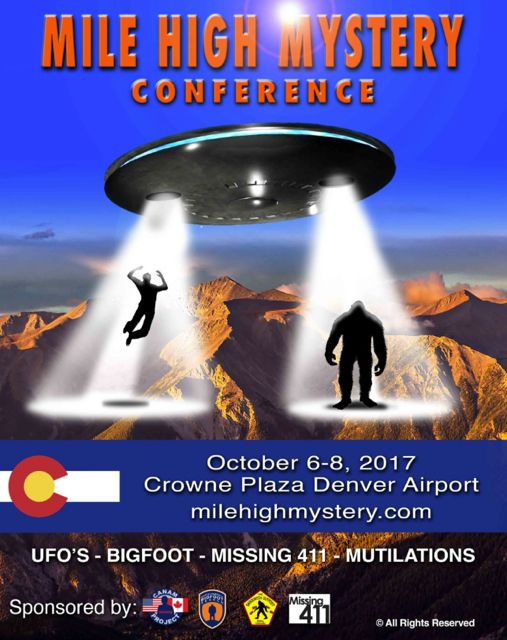 ••••••••••••••••••••••••••••••••••••••••••••••••••••••••••••••••••••••••••••••••••••••••••••••••••••••••••••••••••••••••••••
3/12- We encourage supporters to purchase the April 2017 edition of Outside Magazine. There is an extensive article about people who have disappeared in the wilderness and a significant section on the work of David Paulides and missing people. The article is not online.
••••••••••••••••••••••••••••••••••••••••••••••••••••••••••••••••••••••••••••••••••••••••••••••••••••••••••••••••••••••••••••••
2/24- Harvey Pratt did all of the forensic drawings in the Hoopa Project and Tribal Bigfoot. His integrity and insight into drawing what people explain is exceptional. He will continue to work with us on a variety of topics. Enjoy retirement Harvey!!http://kfor.com/2017/02/15/oklahomas-only-full-time-forensic-artist-packs-up-his-pens-after-50-years/
•••••••••••••••••••••••••••••••••••••••••••••••••••••••••••••••••••••••••••••••••••••••••••••••••••••••••••••••••••••••••••••••
1/23- N.D. man follows bigfoot tracks for seven miles.http://www.wday.com/news/4196667-ellendale-man-believes-huge-footprints-belong-bigfoot
•••••••••••••••••••••••••••••••••••••••••••••••••••••••••••••••••••••••••••••••••••••••••••••••••••••••••••••••••••••••••••••••••
1/13-Many of you know that I have a close working relationship with Mossy Oak. We have worked on projects in the past and will have something very interesting in support of Missing 411 in the future. The people at Mossy Oak are extremely supportive of law enforcement and go to great lengths to help them at a time of need, this is a GREAT example of the type of people they are.
•••••••••••••••••••••••••••••••••••••••••••••••••••••••••••••••••••••••••••••••••••••••••••••••••••••••••••••••••••••••••••••••••
I Think This Proves NPS Knows some Unusual Things Are Happening On Their Property:http://open-grants.insidegov.com/l/42692/Knowledge-Experience-and-Beliefs-of-the-Supernatural-Environment-P16AS00074
•••••••••••••••••••••••••••••••••••••••••••••••••••••••••••••••••••••••••••••••••••••••••••••••••••••••••••••••••••••••••••••••••
11/23- David Paulides will be on Coast to Coast AM on December 13 for the first two hours discussing recent missing person cases and talking about the latest with "Missing 411- The Movie.".http://www.coasttocoastam.com
•••••••••••••••••••••••••••••••••••••••••••••••••••••••••••••••••••••••••••••••••••••••••••••••••••••••••••••••••••••••••••••••••
11/3- Interesting conference and Development in NM Bigfoot World: http://krqe.com/2016/10/31/taxpayers-on-the-hook-for-unm-bigfoot-expedition/
•••••••••••••••••••••••••••••••••••••••••••••••••••••••••••••••••••••••••••••••••••••••••••••••••••••••••••••••••••••••••••••••••
11/3- Adrian Erickson discussed his property in Kentucky and the Bigfoot DNA he obtained:http://www.dietiefe.com/?p=1148
•••••••••••••••••••••••••••••••••••••••••••••••••••••••••••••••••••••••••••••••••••••••••••••••••••••••••••••••••••••••••••••••••••
Here is a two part story on Skinwalker Ranch in Utah. A Location where NIDS scientists studied for years:
Part One:http://www.ubmedia.biz/news/article_016cb90c-7bb9-11e6-bc72-b31e0ebb7cec.html
Part Two: http://www.ubmedia.biz/news/article_ddd4b7f2-81e3-11e6-abcd-c770e205dc7a.html
•••••••••••••••••••••••••••••••••••••••••••••••••••••••••••••••••••••••••••••••••••••••••••••••••••••••••••••••••••••••••••••••••
9/1- A Recent article about Mr. Paulides' latest book, Missing 411- Hunters:http://leepeacock2010.blogspot.com/2016/08/missing-411-hunters-should-be-read-by.html
•••••••••••••••••••••••••••••••••••••••••••••••••••••••••••••••••••••••••••••••••••••••••••••••••••••••••••••••••••••••••••••••••••••
July 30, 2016- A Personal Field Report from Investigator Richard Hucklebridge:http://www.nabigfootsearch.com/Bigfootsightings.html
•••••••••••••••••••••••••••••••••••••••••••••••••••••••••••••••••••••••••••••••••••••••••••••••••••••••••••••••••••••••••••••••••••••••••
7/29- Join Dave Paulides as George Knapp interviews him about his latest book, Missing 411- Hunters. This will be on Coast to Coast AM starting at 10pm Pacific Time,http://www.coasttocoastam.com/show/2016/07/31
••••••••••••••••••••••••••••••••••••••••••••••••••••••••••••••••••••••••••••••••••••••••••••••••••••••••••••••••••••••••••••••••••••••••••
May 1, 2016
A recent article about Missing 411. The first page is the introduction, scroll down to page 3 where the main article starts.http://www.ghostsofohio.org/services/newsletter_apr16.pdf
•••••••••••••••••••••••••••••••••••••••••••••••••••••••••••••••••••••••••••••••••••••••••••••••••••••••••••••••••••••••••••••••••••••••••••
Dr. David Swenson comes out in support of Dr. Ketchums Bigfoot DNA study.https://www.youtube.com/watch?v=pi-E07H0i70&feature=player_embedded
•••••••••••••••••••••••••••••••••••••••••••••••••••••••••••••••••••••••••••••••••••••••••••••••••••••••••••••••••••••••••••••••••••••••••••••••
2/6- A FOX News special on Missing 411-http://kdvr.com/2015/10/29/colorado-man-finds-mysterious-phenomena-related-to-people-who-disappear-in-the-wilderness/
••••••••••••••••••••••••••••••••••••••••••••••••••••••••••••••••••••••••••••••••••••••••••••••••••••••••••••••••••••••••••••••••••••••••••••••••
11/20/15- A masterful sighting report filed by bigfoot researcher Richard Hucklebridge:http://www.nabigfootsearch.com/Bigfootsightings.html
•••••••••••••••••••••••••••••••••••••••••••••••••••••••••••••••••••••••••••••••••••••••••••••••••••••••••••••••••••••••••••••••••••••••••••••••
10/30/15- This is a Fox News Sweeps Week Special on Missing 411- The Movie:http://kdvr.com/2015/10/29/colorado-man-finds-mysterious-phenomena-related-to-people-who-disappear-in-the-wilderness/
•••••••••••••••••••••••••••••••••••••••••••••••••••••••••••••••••••&bul